Tony Dokoupil is an American journalist currently serving as a Correspondent on CBS News. He appears as a co-host on CBS' weekday morning show, CBS This Morning alongside Gayle King and Anthony Mason.
Tony Dokoupil Early Life, Education
Tony was born on 24 December 1982 in Miami, Florida. He is the son of Anthony Edward Dokoupil and his mother was a teacher. His father was a criminal and was a dealer of marijuana and drugs. Anthony left the family when Tony was six years old and he moved to Maryland with his mother. He is the only child and his parents never married.
Dokoupil attended Severna Park High School in Severna Park, Maryland. He then received a bachelor's degree in business administration from George Washington University School of Business in 2003. Afterward, he earned his master's degree in American Studies from Columbia University at the age of 23.
His Career
After graduation, Tony began his career as a staff writer on Newsweek magazine in 2004. There, he worked for two years and joined Newsweek and The Daily Beast and started to work as a Senior Writer.
Related: Is Ed Henry Still On Fox News? More On His Married Life & Facts
Dokoupil joined NBC News in 2013 and then started contributing to videos and features to NBC News digital. After working for two years, he joined MSNBC as a National Reporter in July 2015. He was named as a network's correspondent in October of that year.  In 2016, he joined CBS News and started appearing on all CBS News broadcasts and platforms.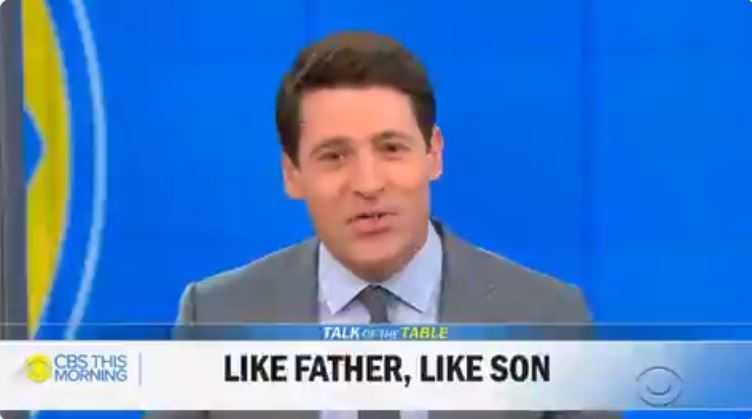 Tony Dokoupil co-hosts the morning show, CBS This Morning on the CBS News (Picture: Twitter)
Since joining the network, he has interviewed a lot of prominent names, entertainers and newsmakers, among them First Lady Hillary Clinton, comedy legend Steve Martin, and music superstar Dolly Parton.
Married Katy Tur In 2017
The 39-year-old has been married to author and journalist Katy Tur for more than two years. The couple tied the wedding knot on 27 October 2017 in the middle of the desert in Utah. They first met in the make-up room back when he was working at MSNBC. They dated for several months and got engaged in January 2017.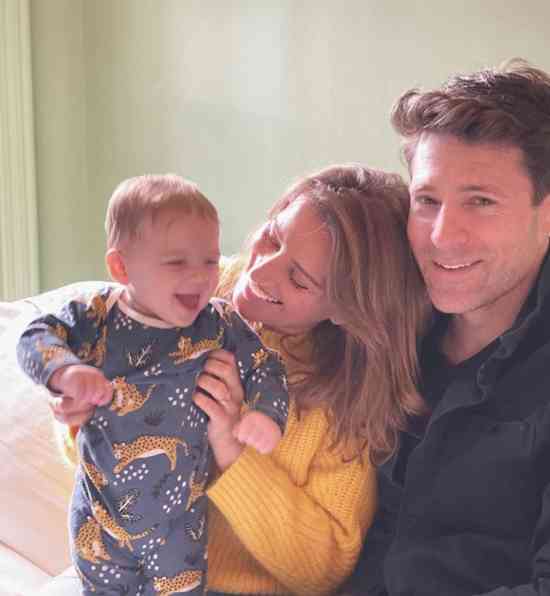 Tony Dokoupil pictured with his wife Katy Tur and their son on the Christmas 2019 (Picture: Katy's Instagram)
Katy, aged 36 now serves as a correspondent for NBC News and anchors MSNBC Live. They share a son named Theodore "Teddy" Dokoupil, born on 13 April 2019.
Also Read: What Happened To Jim Acosta's Married Life? Family Life Details & Facts
Was Tony Dokoupil Married Before Katy Tur?
Well, Tony has been married twice. He has two children with his ex-wife; a son and a daughter. His first son was born in 2010 and daughter was born in 2012.
However, he has not revealed his relationship with his ex-wife.
Some Interesting Facts Tony Dokoupil
Tony attended private school with the grandchildren of President George H.W. Bush.
His father, also known as Big Tony was arrested in 1992 for his 1986 deal involving 17 tons of Colombian drugs.
He published a memoir about his father named The Last Pirate: A Father, His Son, and the Golden Age of Marijuana in April 2014.
He was the captain of the baseball team while at George Washington University.