While mountain climbing is filled with chills and thrills, it can be perilous at times, if and only if the climbers force any errors. It is crucial to take note of mountain climbing safety tips and prepare for the health and physical barriers before planning to trip towards the top of the mountain. Informed decision at the beginning could possibly help to avoid some severe accidents.
Therefore, to forge your adventure to success, you need to consider a few safety tips before getting ready with your climbing boots. The following are some of the vital mountain climbing safety tips:
Consider Working Out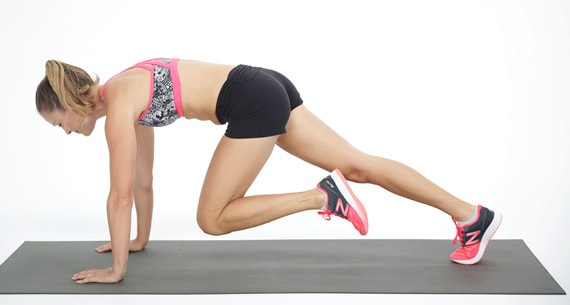 The primary thing to prepare before going on an adventure is your body. You should note that climbing a mountain is never an easy task. Therefore, you must start getting fit before starting your trip.
A proper workout ensures that your body can endure harsh conditions that may confront you on your trail. It is recommended that you start a regular exercise regime for a month before your mountain expedition. Meanwhile, if you are an active person, don't skip your workouts before the trip.
Here are some physical exercise tips that you can consider:
Perform push-ups to improve your arm strength.
Perform exercise that will strengthen your leg muscles for enduring the prolonged walk on the trail.
You can do extensive cardio workouts to increase your body's stamina.
Try to consume a healthy diet, the foods rich with carbohydrates so that your body can be energized.
Plan The Trip Well
Before executing anything, it is a most to plan the process thoroughly. And this process is so well required while you opt to go for mountain climbing.
First things first, you need to figure out the duration of the trip so that it assists you in determining how much stuff you need to carry with yourself. Secondly, find the companionship of climbing and trekking guides to execute your moves correctly. Besides, having an experienced friend with you could prove to be a bonus move.
Another major thing to consider before going for mountain climbing is the weather condition. It is necessary to be informed with what type of weather your destined place is going to feed you so that you can carry the legit amount of clothes and gears with you. Remember to postpone the trip for a while if the weather forecast is very severe.
Pack Right Gear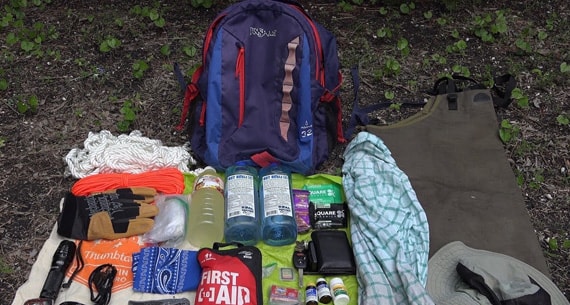 It is an utmost necessity to pack your bags with a proper amount of gear before hiking and mountain climbing. Never burden yourself with a massive backpack. Fit in the clothes that grants you full flexibility to move and wear the shoes that don't bother your feet and which supports your ankle for stability and grip.
It is essential to prepare for the worse condition, so you need to carry rain and windproof outwear alongside warm clothes to avoid the cold weather condition. Other important things to pack in your bag are Oral Rehydration Salts, bandages, alcohol wipes, and painkillers. This will assist you to prevent the setbacks that can be experienced while the journey, including fatigue, dizziness, cramps, strains, and blisters.
Besides, pack your bag with enough food and water and also some moisturizers and sunscreens.
Avoid Altitude Sickness
The most common difficulty every mountain hikers face while the trip is the serious issue of altitude-related illnesses. While you move towards the higher altitude, you will find your health contesting with the symptoms of nausea, fatigue, dizziness, and insomnia.
To prevent the perverse situation, don't forget to carry enough warm foods and liquid with you. Moreover, pack your bag with first aid and tablets that aid you to fight with the probable health issues. The drug acetazolamide (Diamox Sequels) is the best one for you to stay safe from the altitude-related illness. If you can't intake those, there is the option with corticosteroid dexamethasone (Decadron).
On top of that, energy drinks could lessen your body fatigue and charge your body. Besides, never burden your body with a continuous walk. Always take rest for few moments once you find your feet uncomfortable.
Stay Safe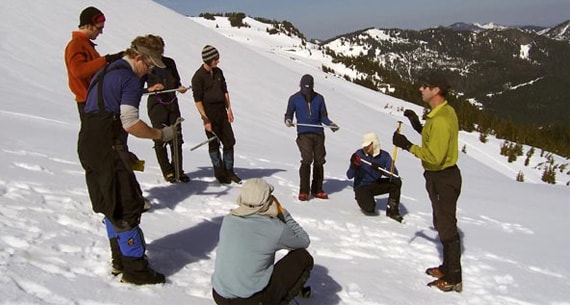 As we spoke already, mountain climbing is one of the most thrilling adventures; however, a simple mistake during the process could cause a daunting situation. As the journey will be full of steep tracks, you should be very careful and attentive in every single step you take. If you are with the team, let one be the leader of the troop to control and coordinate the unit properly.
So, it is necessary to follow the mountain climbing safety tips to land a safe and adventure-filled journey.