Last Updated on: November 25, 2019 by: Celebs Podium
South Korean singer Goo Hara was known as one of the group member of a girl band, Kara. The singer made her debut as a soloist in July 2015 with the release of her EP Alohara (Can You Feel It?).
Goo Hara Bio & Family
The singer was born on 31 January 1991 in Gwangju, South Korea. Due to her reticent nature, proper and relevant information about her family background is not known. As a part of her education completion, she went to Sungshin Women's University.
She stood at the height of 5 feet 4 inches (1.63 m) tall and weighed around 39 kg.
Read: South-Korean Actress, Jeon Mi-Seon Found Dead At Hotel Room!
The Singer's Death & Suicide
The 28-year-old was found dead at her home in Cheongdam-dong, Gangnam, on 24 November 2019. According to the police investigation, the cause of her death is likely to be from a possible suicide. Her death news circulated the media portals when a close friend of her named Sulli also took her own life, more than a month ago.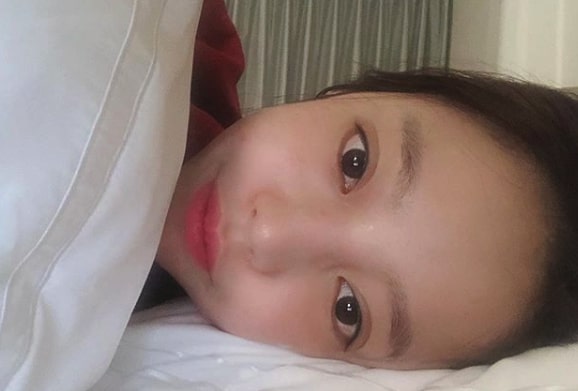 Goo Hara's last Instagram post before the death of 24 November 2019 (Picture: Goo's Instagram)
Almost six months ago, she attempted suicide in her apartment on 26 May 2019. She was immediately taken to hospital, after which she apologized for worrying her fans.
Also: American-Italian Bounty Hunter, Beth Chapman Dies At 51
Career & Net Worth
Goo's net worth must touch a million dollars. Her professional singing career leaped since 2008 and had been part of many commercial hit songs. Some of her hit singles are Midnight Queen (2019), WILD (2018), How About Me (2015), and Secret Love (2012).
Back in 2008, she got the fortune to ally with a girl group Kara, after a former member, Kim Sung-hee, left out. Likewise, she hosted her own reality show titled On & Off aired on 29 December 2014 on MBC Music.
At Last: Mexican Telenovelas Icon Edith González Dies At Age 54!
Goo's Boyfriend; A Culprit
The singer has quite a dating history in the past. Her former boyfriend's name is Choi Jong-bum, who was accused of leaking Goo's nude pictures. To which, in 2018, she filed a lawsuit against him. After a thorough investigation, her boyfriend was taken into custody for one and a half years in prison and three years of probation in the first trial held in August 2019. He was also arrested for threatening and destroying Goo's property.
Some Interesting Facts About Goo Hara
Goo participated in SM Entertainment's youth appearance tournament in 2005.
In 2007, she got the fortune to audition to join JYP Entertainment.
The late singer has over 1.7 million Instagram followers.