Taiwanese-Canadian Model and Actor Godfrey Gao was known to play the role of Magnus Bane in the 2013 film The Mortal Instruments: City of Bones. Besides Movies and TV credits, he was the first Asian model to ally with Louis Vuitton.
Godfrey Gao Bio & Family
The actor was born as Tsao Chih-Hsiang on 22 September 1984 in Taipei, Taiwan, to parents, Tan Say Tin and Tsao Tao-cheng. His father is Shanghainese but raised in Taiwan, and worked as a general manager at Michelin Taiwan. He was one of the three children of his parents, with two elder brothers. One of his brothers, Gao Yuqiao, is three years older than him.
To complete his education, he went to Capilano University in North Vancouver. The artist stood at the height of 6 feet 4 inches (1.94 m) tall and weighed around 88 kg.
Read: South-Korean Actress, Jeon Mi-Seon Found Dead At Hotel Room!
Godfrey's Tragic Death!
During the filming of s sports reality TV series, Chase Me, on 27 November 2019, Godfrey collapsed. It was sharp 1:45 am when such a tragic incident occured. The actor was immediately taken to a hospital and with resuscitation for nearly three hours; he was announced death.
The makers of Chase Me released a statement of Godfrey's death was following Cardiac arrest. On the same following day of his death, his body was taken to Taipei, Taiwan.
Also: Mexican Telenovelas Icon Edith González Dies At Age 54!
Career & Net Worth
The 35-year-old net worth must cross a million dollar figures. His professional acting commenced from the year 2004 when his interest in modeling career also emerged. Some of his movie names are Shanghai Fortress (2019), The Jade Pendant (2017), Min & Max (2016), and Toy Story (2010).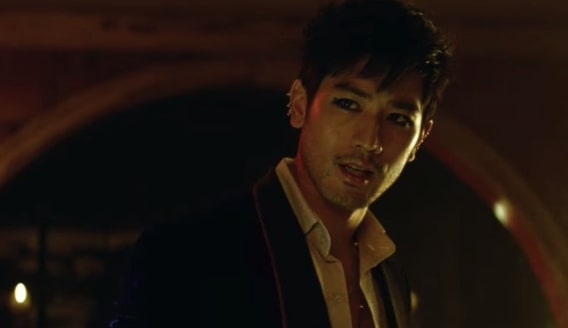 Godfrey Gao as Magnus Bane in 2013 film The Mortal Instruments: City of Bones (Picture: Digital Spy)
Besides the silver screen, his TV credits are The Gravity of Rainbow (2019), The Queen of SOP (2012), Momo Love (2009) and Love Queen (2006).
Does Godfrey Had A Wife Or a Girlfriend?
When it came to his relationship status, Godfrey always chose a private life. Although the actor does not have a wife, he was rumored of having an intimate affair with a 22-year-old girlfriend, Su Xiang Han.
It is also reported that his girlfriend was also among one to collect his dead body from China.
At Last: Former Kentucky Star, Jared Lorenzen Passes Away At 38
Some Interesting Facts About Godfrey Gao
Godfrey's mother is a Peranakan Chinese from George Town, who won the Miss Penang beauty pageant in 1970.
His elder brother, Gao, is also into the modeling industry.
The actor's family resided in Vancouver, British Columbia, Canada, during his childhood.
During his modeling career start in 2004, he was managed by JetStar Entertainment.