Last Updated on: July 5, 2020 by: Phil
Born on 3 June 1993, Sean lost his ability to hear when he came out of his mother's womb. However, he never let his different ability to hinder the goal he set to conquer the entertainment industry.
Be it his acting skills or comic timing, the young and rising star has marked his own place among the paparazzi. Courtesy of that, Sean has attracted his fans to dig at his relationship and off-screen life.
Sean Berdy's Bio: Age, Height, Parents
The Entertainment star was born as Sean Lance Berdy to his parents, Scott Berdy and Terrie Berdy. He, alongside his younger brother, Tyler Berdy was raised Jewish Catholic in his hometown of Boca Raton, Florida.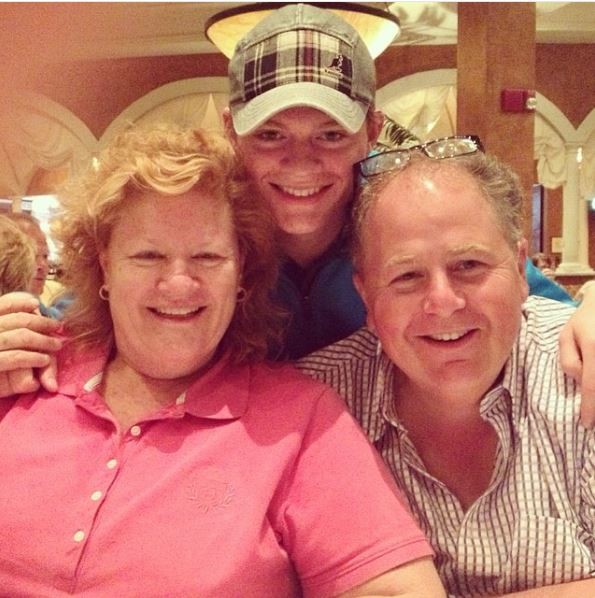 Sean Berdy has always been inspired and motivated by his loving and caring parents (Picture Source: Sean Berdy's Instagram)
Besides, Sean carries multiple ancestries as his mother was of Irish descent and his father was Russian. More than love and support, Sean has been able to learn so much from his parents who are always encouraging and motivating him.
Also Read:Know About Lucas Hedges; Girlfriend, Movies, Age, Net Worth, Height
Carrying a decent height of 5 feet and 10 inches (1.78m), Sean completed the first part of his studies in his six-year stay at Boca Raton, Florida. Subsequently, he moved to Southern California and took his education further.
Career, Net Worth and Earnings
Sean Berdy carried a wide vision to pursue an acting career at the age which was idle for most of the children to cry out loud for video games. Though born deaf, he dreamt of conquering the entertainment world—it wasn't easy at all by any means!
In the year 2005, Sean got his breakthrough role as Sammy "Fingers" Samuelson on The Sandlot 2 which was the sequel of the 1993 sports/comedy movie. With the promising beginning, Sam bagged another role as Young Trey a year later on The Bondage.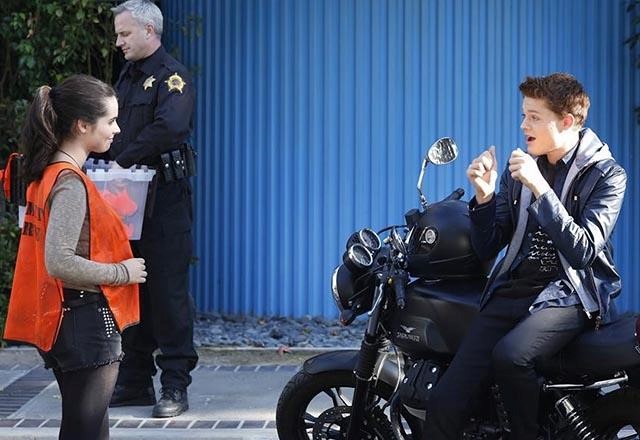 Sean Bredy has accumulated major part of his net worth from his stint as Emmett Bledsoe on ABC Family series Switched at Birth ( Picture Source: TV Guide)
Subsequently, the young star starred in two movies in the year 2008: The Deaf Family and The Legends of the Mountain Man. However, Sean attracted the public attention when he led the deaf character, Emmett Bledsoe on ABC Family's TV series, Switched at Birth. Berdy made his presence in all 103 episodes as the series ran from 2011 to 2017. In 2019, he appeared in the main role as Sam Elliot in the mystery teen drama web television series, The Society.
Net Worth & Salary
As the inspiring actor is flying high with his acting and comic skills, his actual earnings become the point of attraction for most of his fans.
To be precise, it is estimated that Sean's net worth touches the figure of $2 Million. Apart from that, his lead role in TV series is expected to earn him with a weekly salary of $2,314.
Is Sean Berdy Married? Or Is He Gay?
As Sean Berdy is talented, successful and charming, his crazy female fans are always after his relationship status. However, the news regarding his relationship with a lady named Mary Harman was surfaced in 2012. Meanwhile, he was reportedly engaged to a lady in 2018. But there is no more details regarding his current relationship status.
Apparently, Sean is not being linked with any celebrities inside or outside of Hollywood. The actor seems solely focused on caressing his acting career which keeps him distant away from getting married and starting his own family.
Explore: Know About Asa Butterfield; Dating, Family, Movies, Net Worth, Height
However, this by no means leads to the fact that the actor is gay. It is just that the actor is focused on professional aspects and waiting for the right time to kick-start his romantic life. Till then, his fans can catch his romantic side on the series he has been part of.
Some Interesting Facts About Sean Berdy
Born as deaf, Sean never let his loss of hearing come forth his passion and dreams. Besides, the actor himself has gone around the nation with the sole motive to raise deaf awareness.
He has always idolized famous actor/comedian Jim Carrey to be his motivator and influencer when it comes to acting.
Sean Berdy is not the only deaf in his family; his parents and his younger brother also have a hearing deficiency.
Sean has been fascinated with magic tricks in all his life. Besides, he has acclaimed an award for his use of magic.
Sean is a huge dog lover. He even mentions his pet dog to be his son via his Instagram posts.